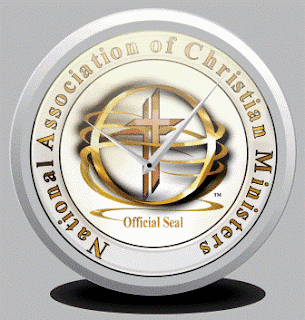 National Association of Christian Ministers Summary Series: Topics
Here are some Bible verses that mention or address the concept of hate:
1. Leviticus 19:17: "Do not hate a fellow Israelite in your heart. Rebuke your neighbor frankly so you will not share in their guilt."
2. Proverbs 10:12: "Hatred stirs up conflict, but love covers over all wrongs."
3. Matthew 5:43-44: "You have heard that it was said, 'Love your neighbor and hate your enemy.' But I tell you, love your enemies and pray for those who persecute you."
4. Romans 12:9: "Love must be sincere. Hate what is evil; cling to what is good."
5. 1 John 2:9-11: "Anyone who claims to be in the light but hates a brother or sister is still in the darkness. Anyone who loves their brother and sister lives in the light, and there is nothing in them to make them stumble. But anyone who hates a brother or sister is in the darkness and walks around in the darkness. They do not know where they are going because the darkness has blinded them."
6. Proverbs 6:16-19: "There are six things the LORD hates, seven that are detestable to him: haughty eyes, a lying tongue, hands that shed innocent blood, a heart that devises wicked schemes, feet that are quick to rush into evil, a false witness who pours out lies and a person who stirs up conflict in the community."
7. Galatians 5:19-21: "The acts of the flesh are obvious: sexual immorality, impurity and debauchery; idolatry and witchcraft; hatred, discord, jealousy, fits of rage, selfish ambition, dissensions, factions and envy; drunkenness, orgies, and the like. I warn you, as I did before, that those who live like this will not inherit the kingdom of God."
8. 1 John 4:20: "Whoever claims to love God yet hates a brother or sister is a liar. For whoever does not love their brother and sister, whom they have seen, cannot love God, whom they have not seen."
9. Psalm 97:10: "Let those who love the LORD hate evil, for he guards the lives of his faithful ones and delivers them from the hand of the wicked."
10. Luke 6:27: "But to you who are listening I say: Love your enemies, do good to those who hate you."
These verses emphasize the importance of love, forgiveness, and reconciliation in relationships, while cautioning against the destructive nature of hate. They call for believers to love even their enemies, to avoid harboring hatred in their hearts, and to pursue righteousness and peace.