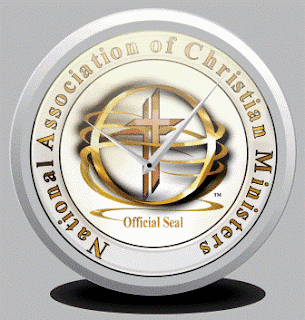 National Association of Christian Ministers Summary Series: Topics
The Bible contains numerous verses that address the topic of fear. Here is a summary of some key verses that provide guidance, encouragement, and reassurance in dealing with fear:
1. Joshua 1:9: "Have I not commanded you? Be strong and courageous. Do not be afraid; do not be discouraged, for the LORD your God will be with you wherever you go."
This verse reminds believers that God is always present with them, encouraging them to be strong, courageous, and not to let fear discourage them.
2. Psalm 23:4: "Even though I walk through the darkest valley, I will fear no evil, for you are with me; your rod and your staff, they comfort me."
Here, the psalmist expresses confidence in God's presence, even in difficult times, providing comfort and assurance that fear can be overcome.
3. Isaiah 41:10: "So do not fear, for I am with you; do not be dismayed, for I am your God. I will strengthen you and help you; I will uphold you with my righteous right hand."
This verse assures believers that God will provide strength, assistance, and support in times of fear and difficulty.
4. Matthew 10:31: "So don't be afraid; you are worth more than many sparrows."
Jesus teaches that believers should not fear, emphasizing their value and worth in God's eyes.
5. 2 Timothy 1:7: "For God has not given us a spirit of fear, but of power and of love and of a sound mind."
This verse encourages believers to remember that fear does not come from God, but rather, He has equipped them with power, love, and a sound mind to overcome fear.
6. 1 John 4:18: "There is no fear in love. But perfect love drives out fear because fear has to do with punishment. The one who fears is not made perfect in love."
This verse emphasizes that God's perfect love can dispel fear, as fear is connected to punishment, whereas God's love brings peace and security.
These verses remind believers to trust in God's presence, strength, and love, and to rely on His promises in overcoming fear. They encourage courage, faith, and a focus on God's character rather than succumbing to fear.