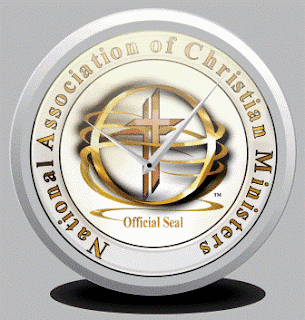 National Association of Christian Ministers Summary Series: Topics
Below are Bible verses about witchcraft:
1. Exodus 22:18: "Do not allow a sorceress to live."
2. Deuteronomy 18:10-12: "Let no one be found among you who sacrifices their son or daughter in the fire, who practices divination or sorcery, interprets omens, engages in witchcraft, or casts spells, or who is a medium or spiritist or who consults the dead. Anyone who does these things is detestable to the LORD; because of these same detestable practices the LORD your God will drive out those nations before you."
3. Galatians 5:19-21: "The acts of the flesh are obvious: sexual immorality, impurity and debauchery; idolatry and witchcraft; hatred, discord, jealousy, fits of rage, selfish ambition, dissensions, factions and envy; drunkenness, orgies, and the like. I warn you, as I did before, that those who live like this will not inherit the kingdom of God."
4. Acts 19:19: "A number who had practiced sorcery brought their scrolls together and burned them publicly. When they calculated the value of the scrolls, the total came to fifty thousand drachmas."
5. Revelation 21:8: "But the cowardly, the unbelieving, the vile, the murderers, the sexually immoral, those who practice magic arts, the idolaters and all liars—they will be consigned to the fiery lake of burning sulfur. This is the second death."
6. 1 Samuel 15:23: "For rebellion is like the sin of divination, and arrogance like the evil of idolatry. Because you have rejected the word of the LORD, he has rejected you as king."
7. Micah 5:12: "I will destroy your witchcraft and you will no longer cast spells."
8. Isaiah 47:12-13: "Keep on, then, with your magic spells and with your many sorceries, which you have labored at since childhood. Perhaps you will succeed, perhaps you will cause terror. All the counsel you have received has only worn you out! Let your astrologers come forward, those stargazers who make predictions month by month, let them save you from what is coming upon you."
These verses caution against engaging in witchcraft, sorcery, divination, and other practices associated with the occult. They emphasize that such activities are detestable to the Lord and are condemned. The Bible teaches that believers should abstain from these practices and instead seek God's guidance and rely on His power and wisdom.