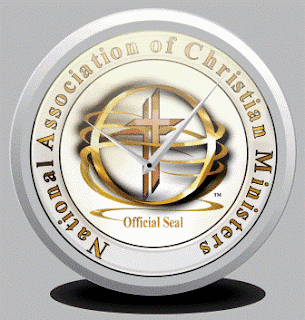 National Association of Christian Ministers Summary Series: Topics
Below are Bible verses about demons:
1. Matthew 8:16: "When evening came, many who were demon-possessed were brought to him, and he drove out the spirits with a word and healed all the sick."
2. Mark 5:8-9: "For Jesus had said to him, 'Come out of this man, you impure spirit!' Then Jesus asked him, 'What is your name?' 'My name is Legion,' he replied, 'for we are many.'"
3. James 2:19: "You believe that there is one God. Good! Even the demons believe that—and shudder."
4. Mark 1:34: "And Jesus healed many who had various diseases. He also drove out many demons, but he would not let the demons speak because they knew who he was."
5. Luke 10:17: "The seventy-two returned with joy and said, 'Lord, even the demons submit to us in your name.'"
6. Acts 19:11-12: "God did extraordinary miracles through Paul, so that even handkerchiefs and aprons that had touched him were taken to the sick, and their illnesses were cured and the evil spirits left them."
7. Ephesians 6:12: "For our struggle is not against flesh and blood, but against the rulers, against the authorities, against the powers of this dark world and against the spiritual forces of evil in the heavenly realms."
8. 1 Timothy 4:1: "The Spirit clearly says that in later times some will abandon the faith and follow deceiving spirits and things taught by demons."
9. Revelation 12:9: "The great dragon was hurled down—that ancient serpent called the devil, or Satan, who leads the whole world astray. He was hurled to the earth, and his angels with him."
10. 1 John 4:1-3: "Dear friends, do not believe every spirit, but test the spirits to see whether they are from God because many false prophets have gone out into the world. This is how you can recognize the Spirit of God: Every spirit that acknowledges that Jesus Christ has come in the flesh is from God, but every spirit that does not acknowledge Jesus is not from God. This is the spirit of the antichrist, which you have heard is coming and even now is already in the world."
These verses demonstrate the reality of demons, their influence, and their encounters with Jesus and His followers. They highlight the authority of Jesus over demons and the power of His name to cast them out. The Bible also warns about the deceptive nature of demonic influences and encourages believers to discern and test the spirits.