National Association of Christian Ministers Summary Series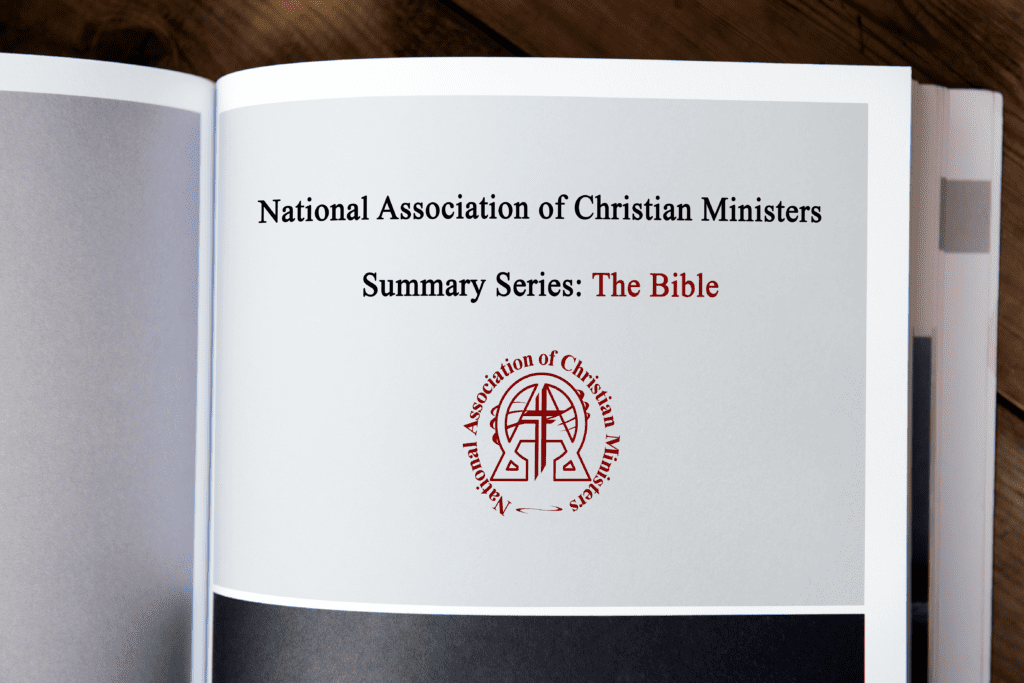 The Book of Judges is the seventh book of the Old Testament and takes place after the death of Joshua, continuing the narrative of the Israelites' settlement in the Promised Land. It covers a period of time when Israel was governed by a series of judges, who served as military leaders and spiritual guides. Here is a summary of the key themes and content found in Judges:
1. Cycle of Apostasy: The book portrays a repetitive cycle that the Israelites go through during this period. The cycle consists of the people falling into idolatry and disobedience, God delivering them into the hands of their enemies as punishment, the people crying out to God for help, and God raising up a judge to deliver them from their oppressors.
2. Judges of Israel: The book introduces several judges who were raised up by God to rescue the Israelites from their enemies. These judges include Othniel, Ehud, Deborah, Gideon, Jephthah, Samson, and others. Each judge has a unique story and plays a significant role in the deliverance of the Israelites.
3. Spiritual Decline: The period of the judges is marked by a spiritual decline among the Israelites. The people repeatedly turn away from God, worshiping foreign gods and engaging in sinful practices. This leads to moral corruption and a breakdown of societal order.
4. Military Conflicts: The book describes various military conflicts and battles fought by the Israelites against neighboring nations, such as the Canaanites, Moabites, Ammonites, Philistines, and others. The judges lead the Israelites to victory through acts of bravery and reliance on God's guidance.
5. Women in Judges: The Book of Judges features the stories of several notable women, including Deborah, who serves as a prophetess and judge, and Jael, who plays a key role in the defeat of the Canaanite general Sisera. These stories highlight the significant contributions of women in Israel's history.
6. Lack of Unity and Centralized Leadership: Judges portrays a period of disunity and lack of centralized leadership among the Israelites. The lack of a strong central authority leads to moral and social chaos, as well as ongoing conflicts with neighboring nations.
7. The Need for a King: The book ends with a series of narratives that highlight the need for a king to rule over Israel and bring stability to the nation. These stories foreshadow the transition from the period of the judges to the establishment of a monarchy in Israel.
The Book of Judges provides a historical account of the Israelites' tumultuous period of settlement in the Promised Land. It serves as a reminder of the consequences of disobedience and the importance of remaining faithful to God. Despite the cycle of apostasy and deliverance, the book also highlights God's faithfulness in raising up leaders to rescue His people.